Back to the jewels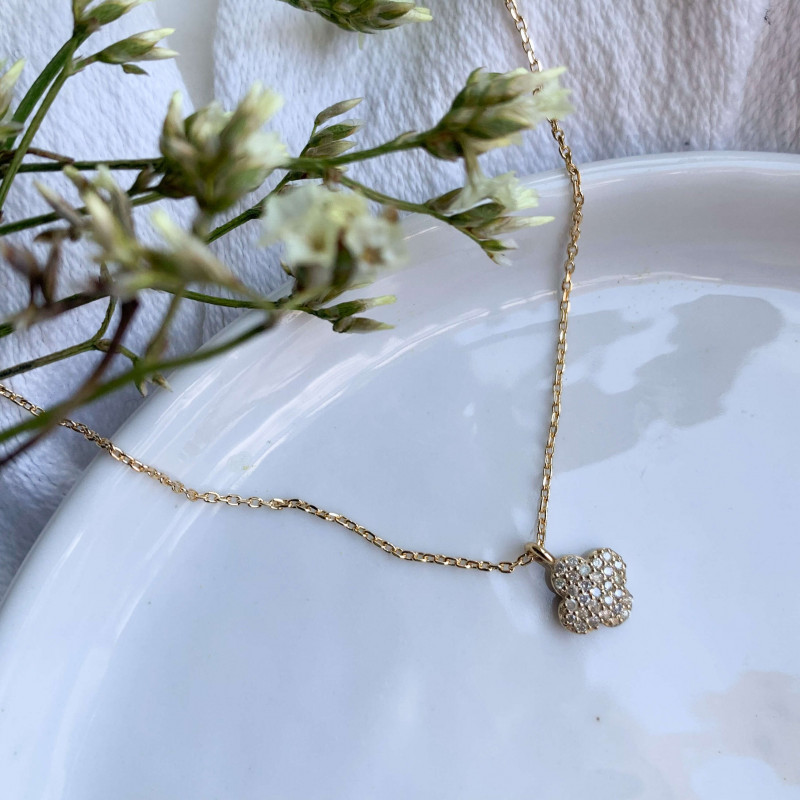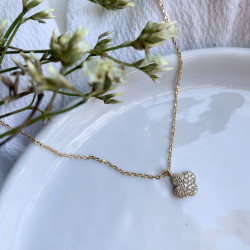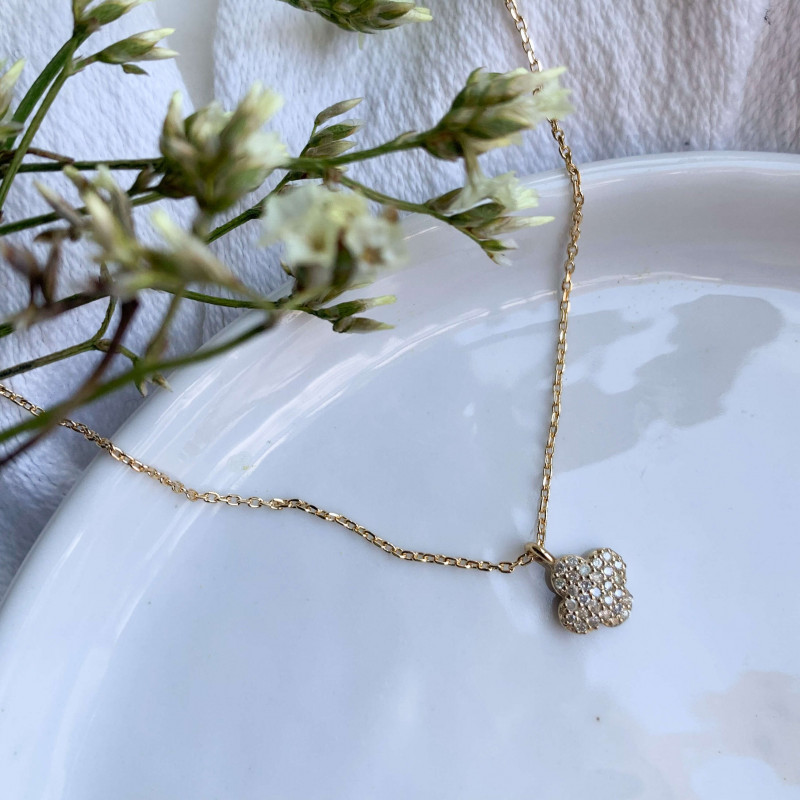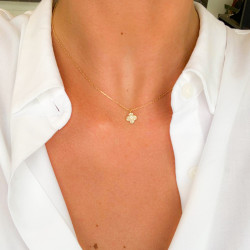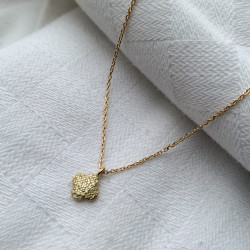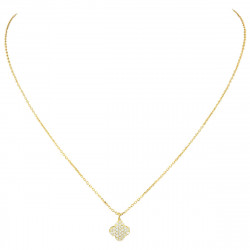 Necklace Charlotte
Necklace fine gold-plated chain 3 microns of 42cm.
Pendant medal gold-plated clover, paved with white diamonds.
A special piece for special moments, which will wrap your neck with the brilliance of white diamond.
All our jewels are water resistant, however we advise you to avoid all contact with perfumes and perfumed cream.