SophieDeschamps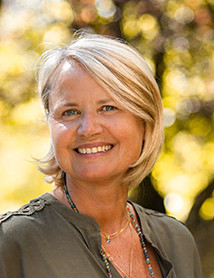 I like to imagine each stone turning into a chic jewel, blending finesse and delicacy seamlessly together.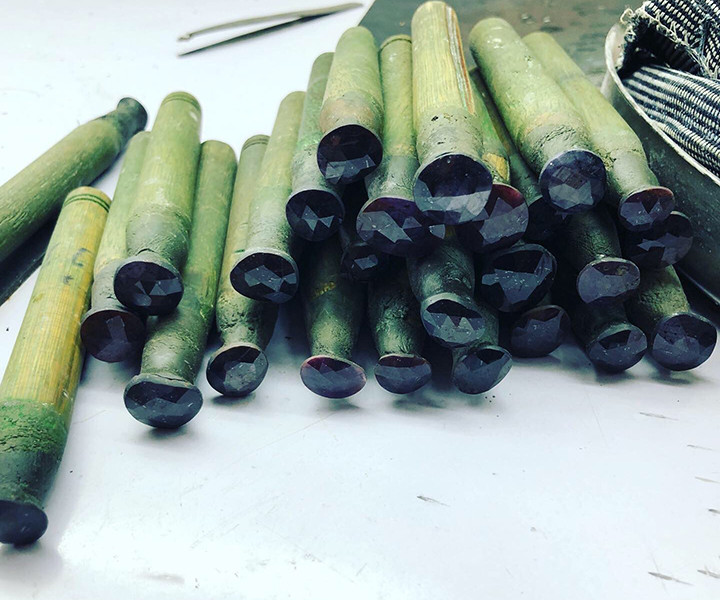 THE WORLD IS OUR WORKSHOP
It was during a trip to China, while discovering these multitudes of threaded fine stones displayed in shop windows that the desire to create jewelry became obvious to me. All these beautiful colors transported me a few years back to a time in my life spent in Colorado, where Turquoises and beads animated my daily life.
Passionate about stones, i decided to create my very first collection of necklaces, launching myself into the wonderful world of jewelry.
Then everything evolved very quickly. Thanks to a few important meetings and lots of family encouragement, i decided to switch from embroidery design to jewelry creation and open my own workshop.
Ideas are born from colors, shapes and materials and the inspiration is still there 20 years on ! 
A TABLEOF CONTENTS
Whether in 3 micron gold plated or solid silver, set with beautiful stones, Sophie Deschamps jewelry is designed from noble materials.
The stones are always at the center of the compositions. To Sophie, their diversity in shape and color are a true passion and an inexhaustible source of inspiration. Veritable lucky charms and a means of self-expression, these precious gems will emulate your style in a refined and authentic way.
Just so you know, tourmaline is our favorite, and combining it with labradorite only further sublimates it.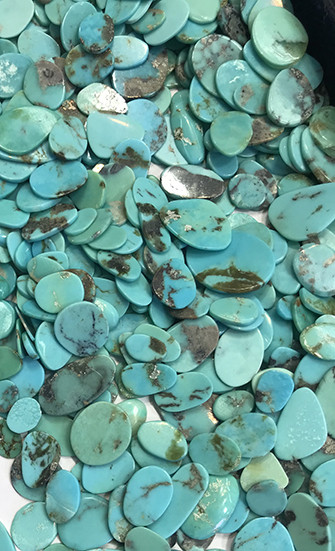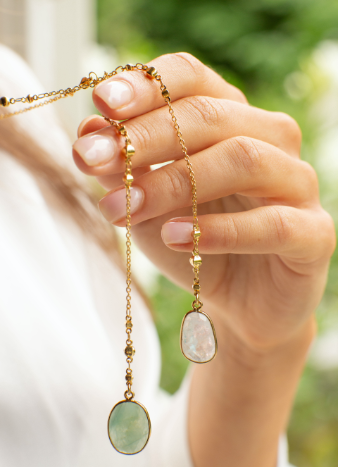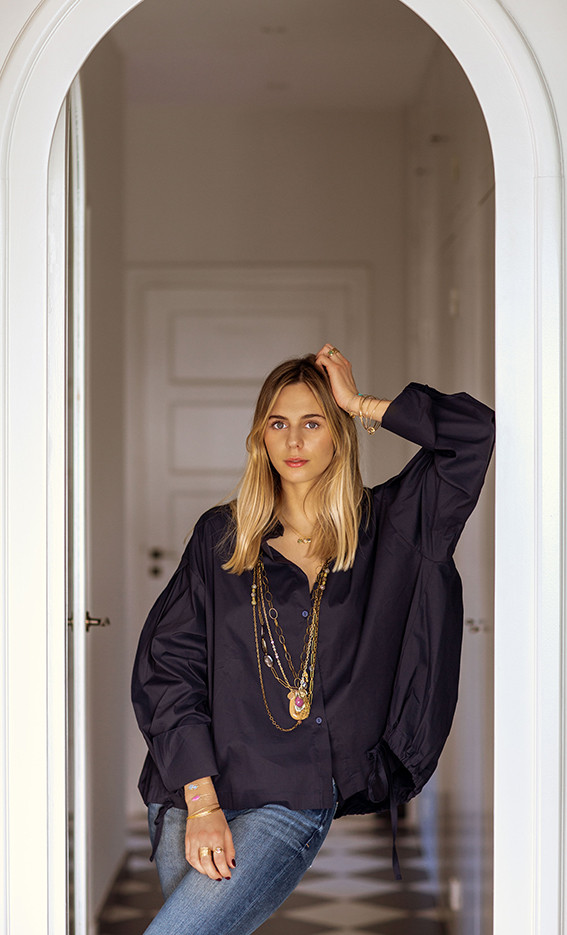 A PASSIONFOR CREATION
" Creativity is piercing through the mundane to fine the marvelous" 
( B Noyers, writer )
I am inspired by all the details of life that surround me, i look to distinguish the singularity of everything.
I like to imagine each stone turning into a chic jewel, blending finesse and delicacy seamlessly together.
" Because you deserve the best,  because quality and originality will bring you happiness,     i will never stop putting you in the spotlight"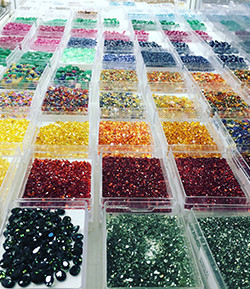 Fidelityof quality
At the beginning of this passion project, i was working alone. Today, there are several of us.
Annabelle, Lola, Marie ,Sandrine, Virginie, Celine, form a close-knit team, each member evolving with the priority and ambition of making a refined and original collection for you.
The brand grows every day, thanks to their motivation and their Passion.
The jewelry is handcrafted and the quality of work and materials are at the heart of each achievement. 
Each and every piece of jewelry worn by you brings our team a little touch of happiness.