Back to the jewels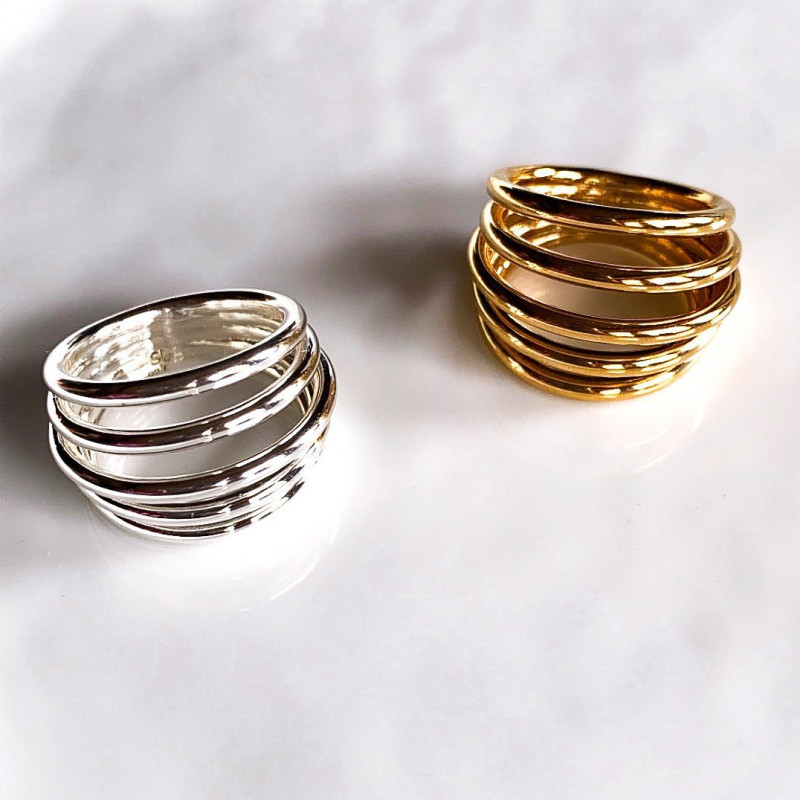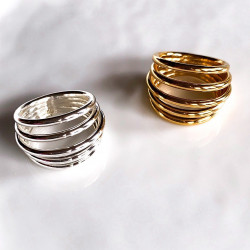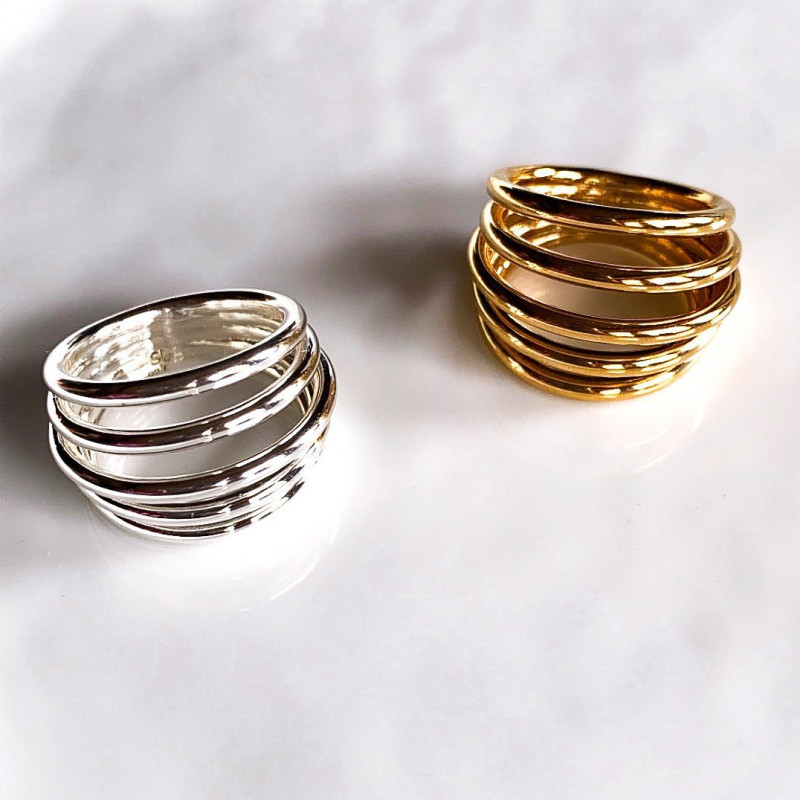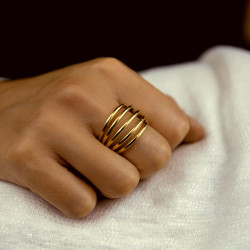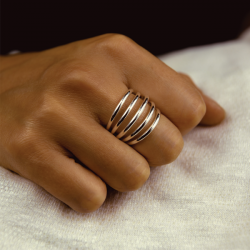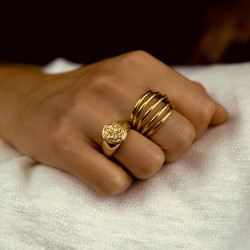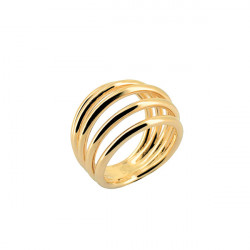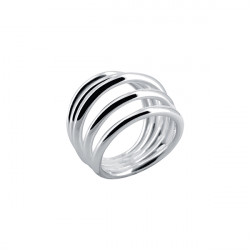 Ring Promesse
Silver or gold-plated ring, 5 rings connected in one point. 
Available from 50 to 56
With its pyramidal shape, this original and trendy ring will affirm your personality. Once worn, you won't want to take it off!
All our jewels are water resistant, however we advise you to avoid all contact with perfumes and perfumed creams.