Back to the jewels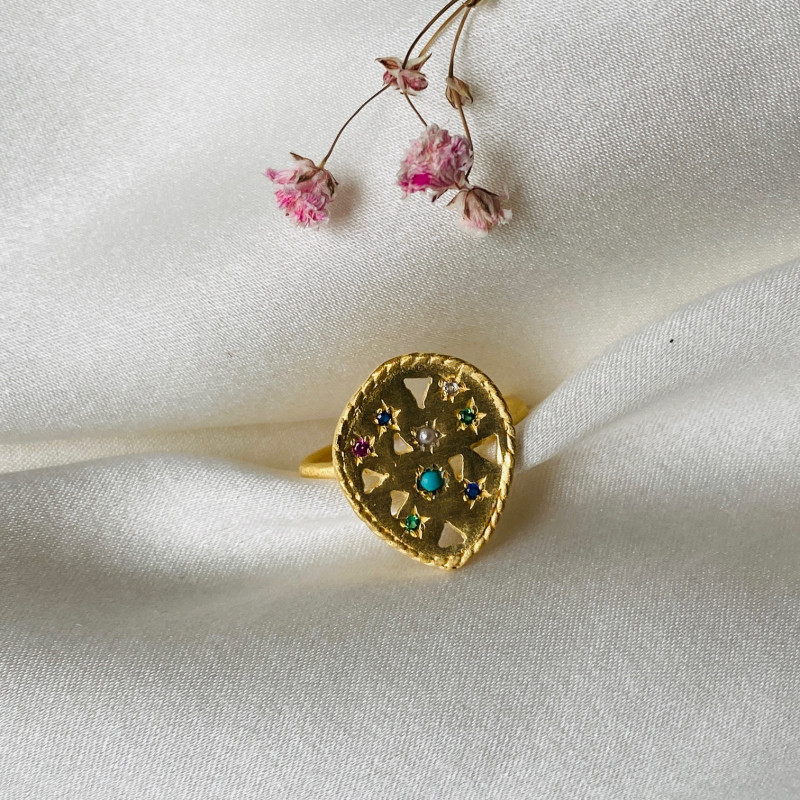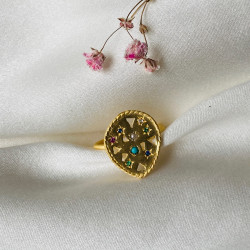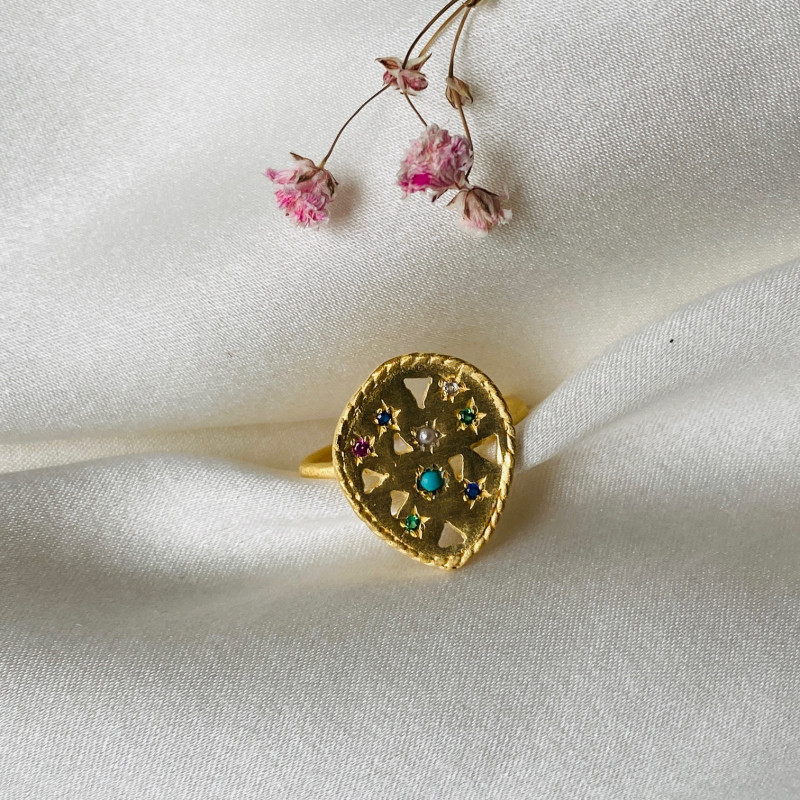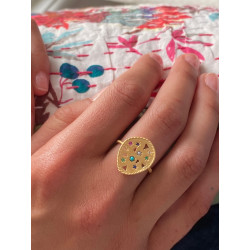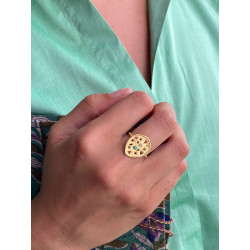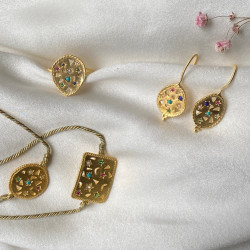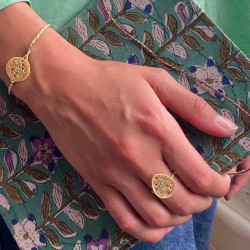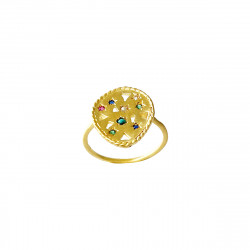 Bague multi pierre Ethnic Chic Krishna
Gold plated ring 3 microns, inlaid with 7 different small stones. we find turquoise, ruby, emerald, topaz and a small freshwater pearl.
It measures 15mm x 20mm
A real novelty in the Sophie Deschamps range, we love the look of the matte gold that blends perfectly with the shine of the stones.