Back to the jewels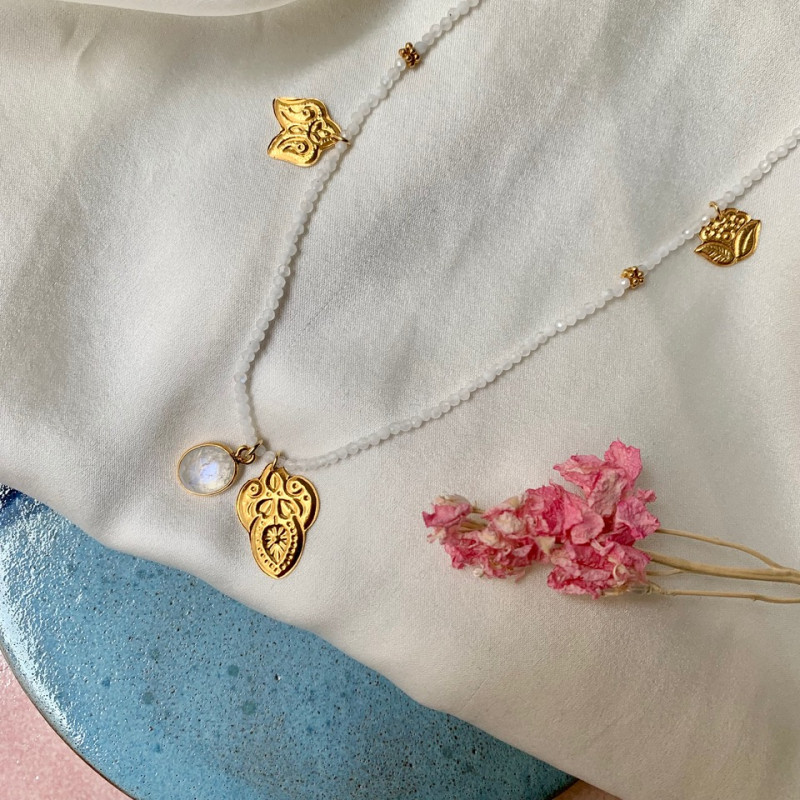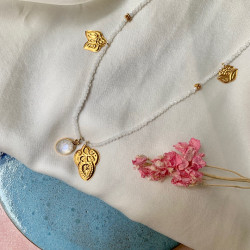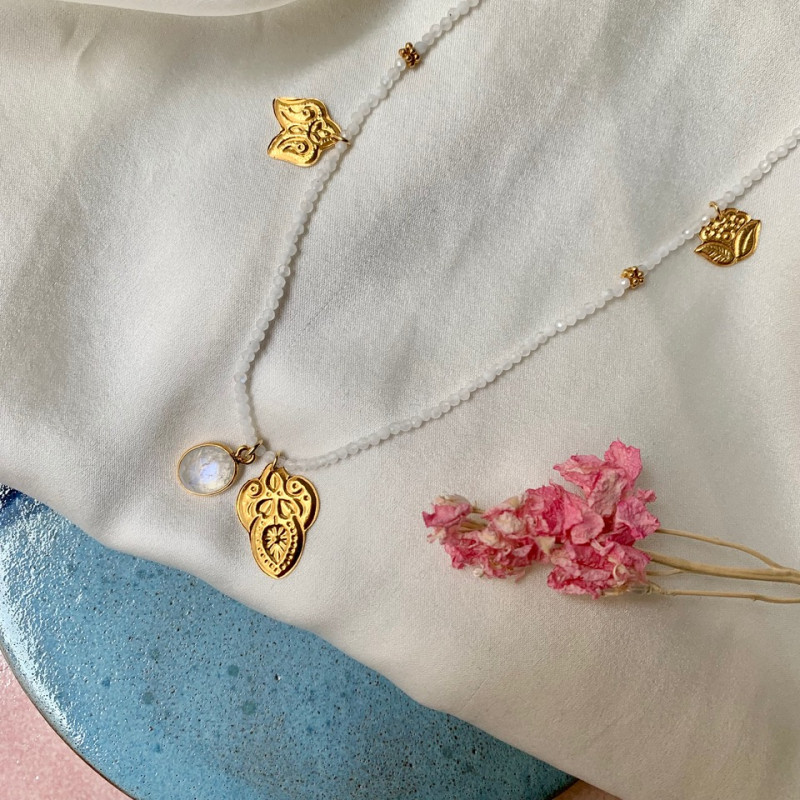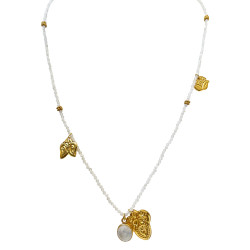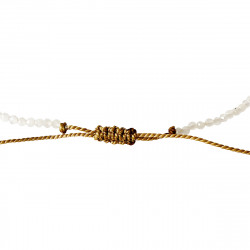 Necklace white labradorite Keya
Necklace on wire taupe, composed of mini white labradorite stones matched with small rings chiseled in gold plated and a stone set in gold plated . Ethnic medals decorate the set.
Closing by a sliding knot. This necklace measures 50 cm but can be worn shorter. 
A fine and delicate jewel as we love them that will illuminate your neckline.