Back to the jewels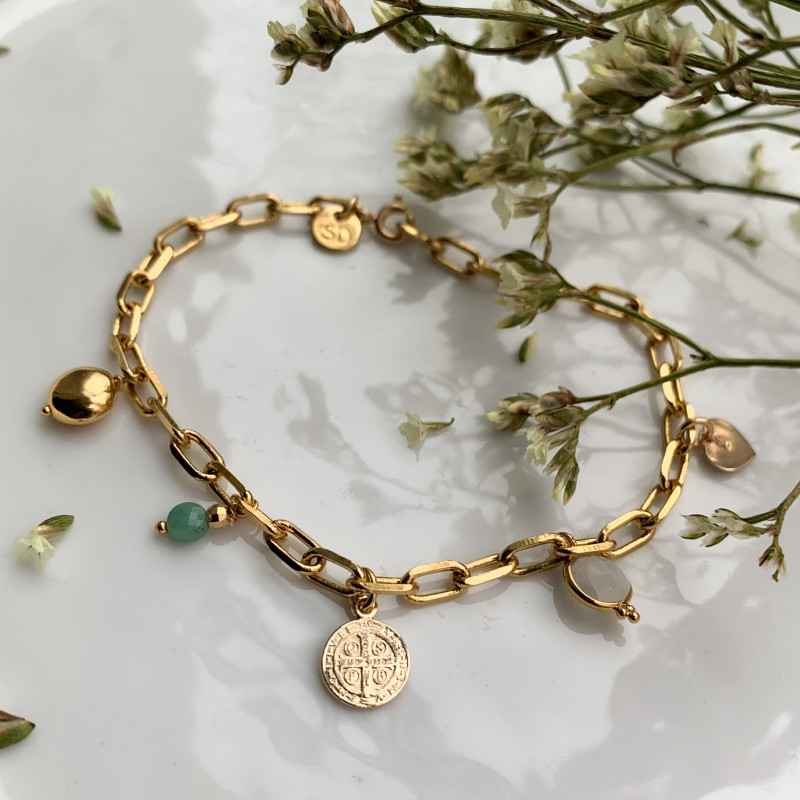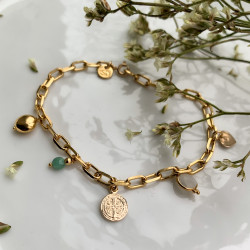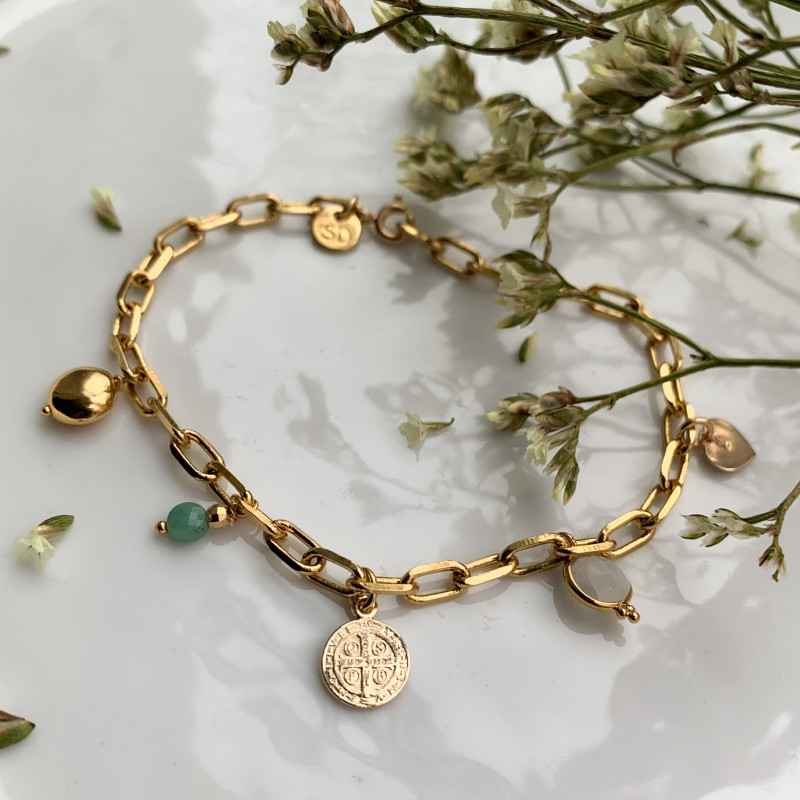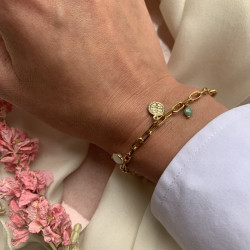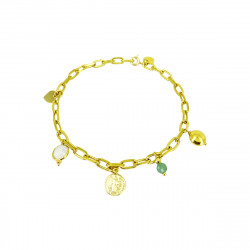 Bracelet Paola
18K gold-plated large link bracelet, 5 gold-plated charms, fine emerald and moonstone.
Bracelet size: 17.5 cm
The charm of the medal combined with these charms gives this jewel the evidence of elegance.
We all like these charms very trendy.
All our jewels are water resistant, however we advise you to avoid any contact with perfumes and perfumed creams.