Back to the jewels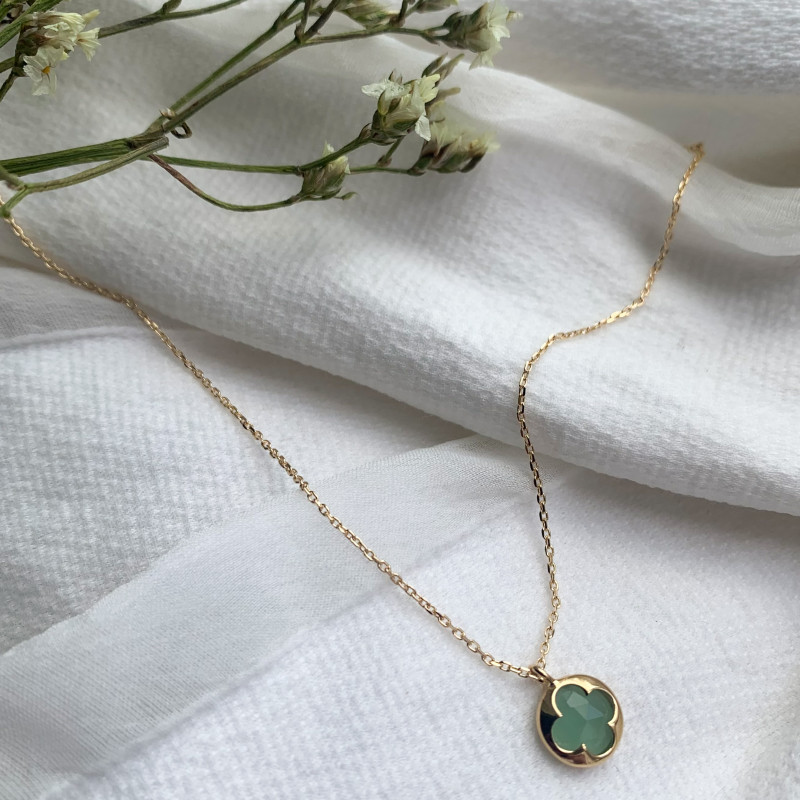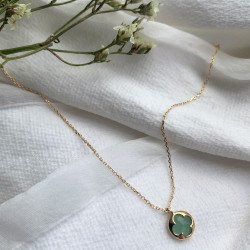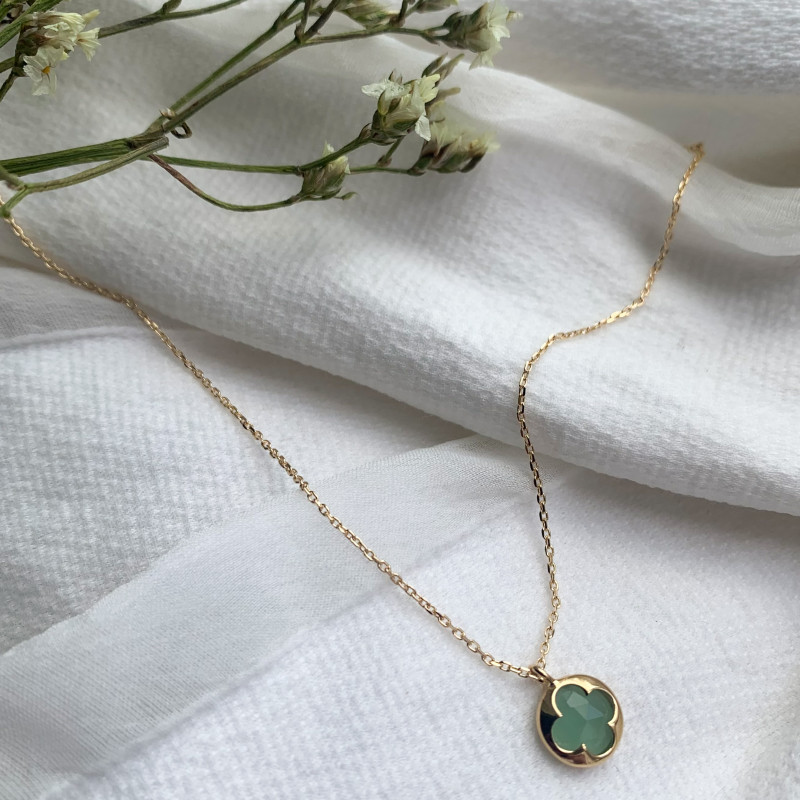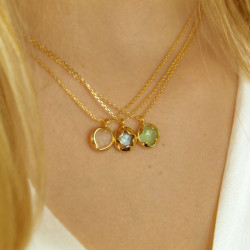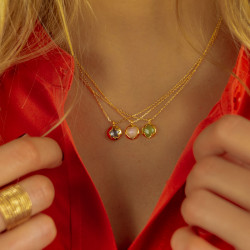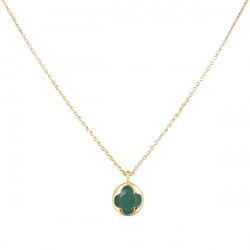 Necklace Naomi clover
Gold-plated chain necklace, length of chain 42 cm.  
Green Aventurine set in a cloverleaf.
You will fall under the charm of this little jewel, thanks to its delicate and colorful stone, as well as the fineness of its chain. Perfect for a touch of fantasy in your outfits.
All our jewels are water resistant, however we advise you to avoid all contact with perfumes and perfumed creams.